BERLIN, Pa. – From horticulture, beekeeping and finances to conservation, feed mixtures and marketing, a variety of agriculture careers were on display on Friday at Pennwood Farms near Berlin for Somerset County eighth-graders to explore.
"We're trying to cover as many bases as possible," said Harold Shaulis, Agriculture Career Day Committee chairman.
Every school district in the county was invited to participate in the exploratory event – the first of its kind in Somerset County – that was hosted by the Somerset County Chamber of Commerce's Agriculture Committee.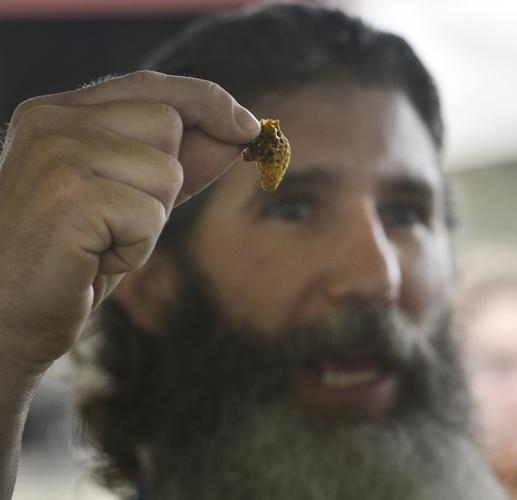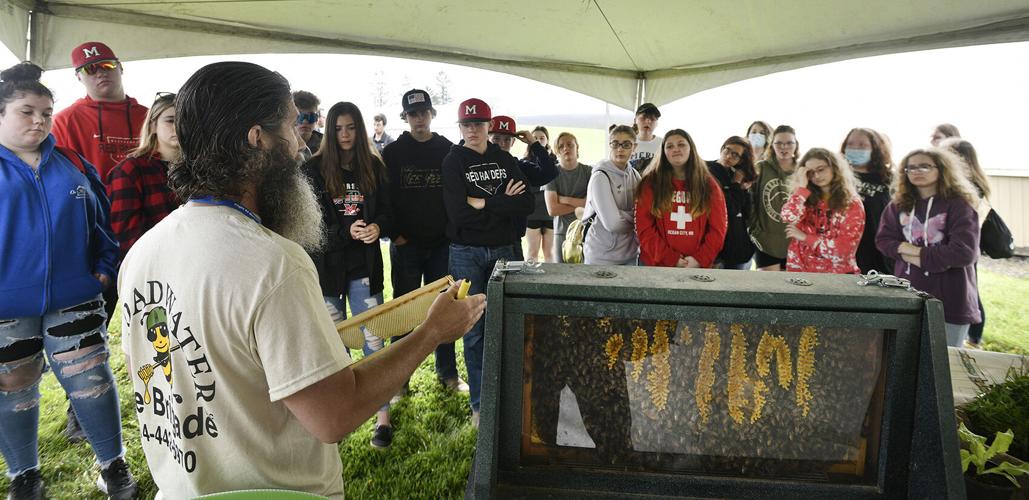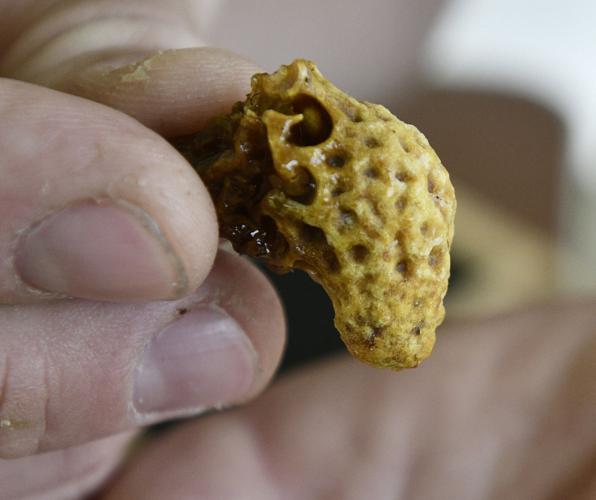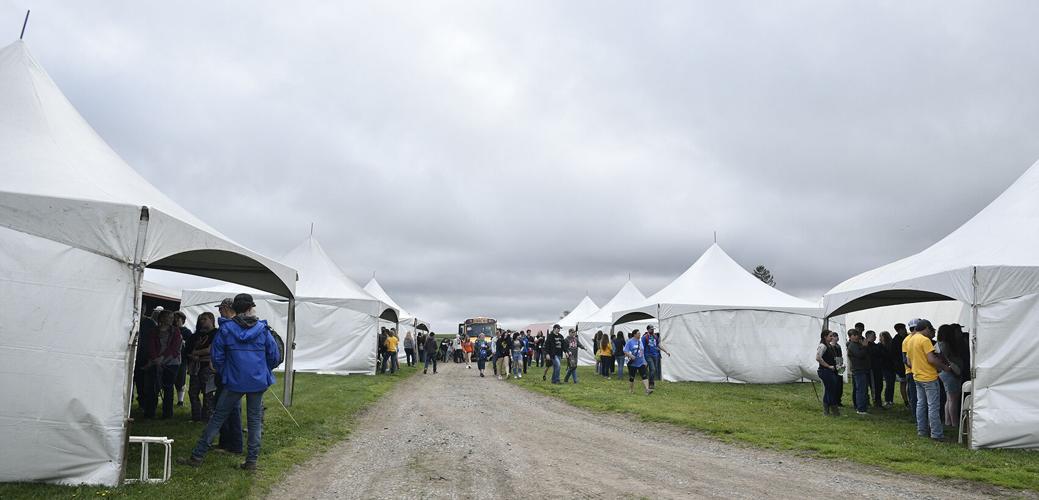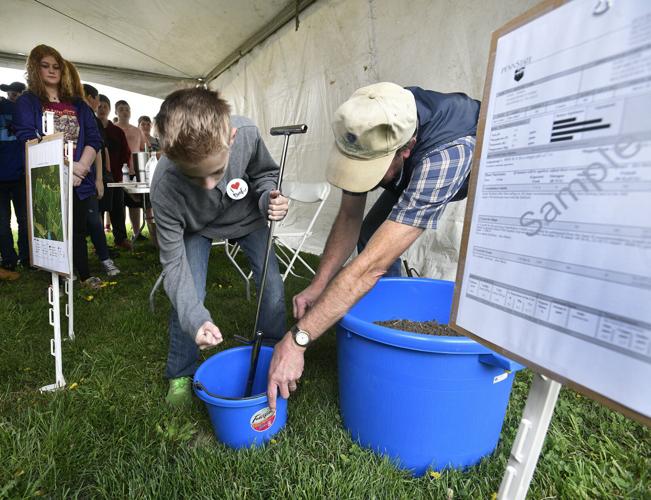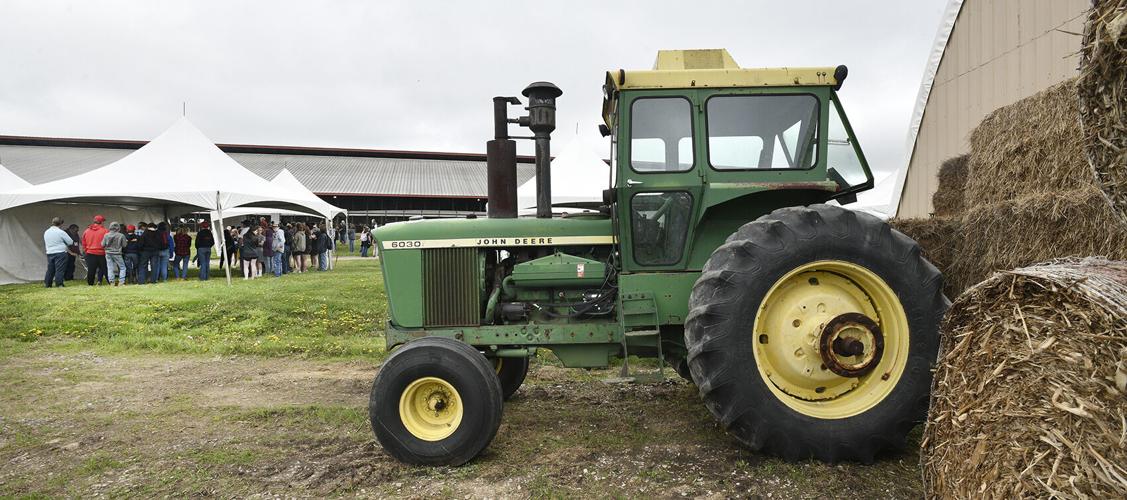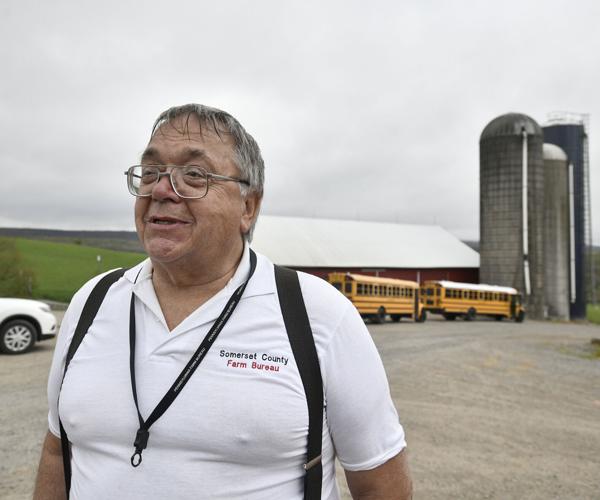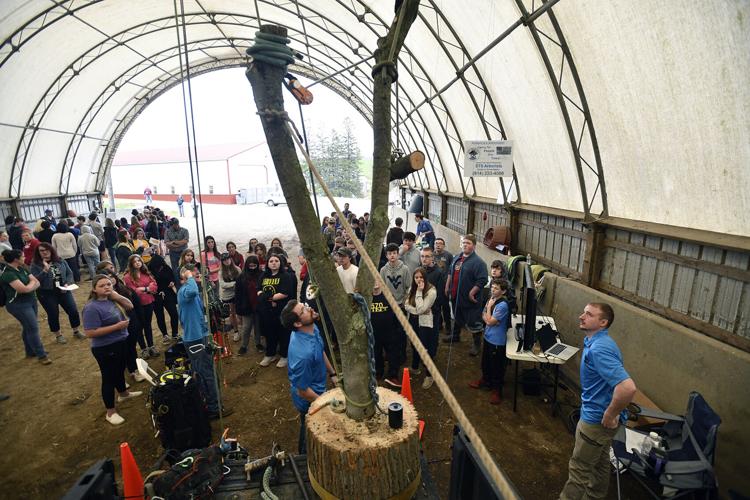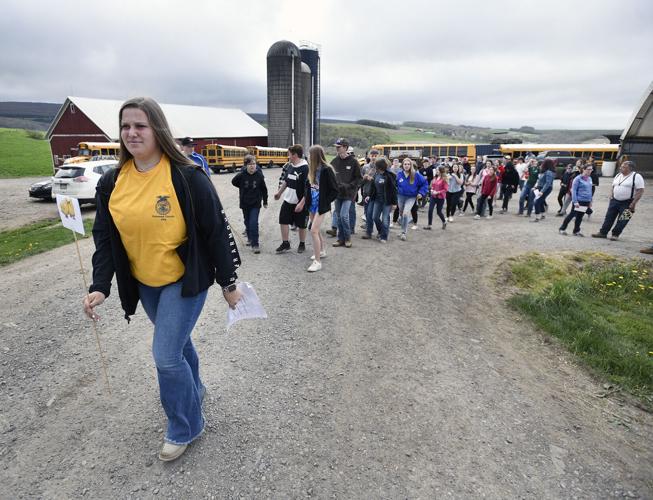 Shaulis said more than 600 students attended to learn about well-paying careers in farming and related industries. He said the event was a good opportunity to expose learners to these fields because most people are two or three generations removed from agriculture.
The day ran from 9 a.m. to 2 p.m., with 24 stations set up on the farm. Sessions were split up into roughly 20 minutes each.
At lunch, students heard remarks from Mark Critz, Pennsylvania Department of Agriculture western regional director and Rural Development Council executive director.
"There's a world of opportunity in agriculture," Critz said. "Don't rule things out."
He said when most people think of agriculture, they think of farming.
"That's part of it, but there's a whole wealth of opportunities elsewhere," Critz added, suggesting jobs as veterinarians and government officials to positions in the trucking and communications industries, among others.
Students and teachers alike were interested in the numerous booths and information.
"There's a lot of opportunities here," Somerset Area teacher Alex Minnick said. He was impressed by the variety of careers on display and was glad the agriculture committee set up the day to show students what jobs are available.
One of the learners in his group, Gracey Mort, 14, described the day as a new experience with a lot to see.
"This is amazing," Shade-Central City teacher April Hewitt said. "(It's a) great opportunity to learn about things they may not have thought to learn about."
Hewitt said the students were excited to visit the farm and "went crazy" about the cows. The Berlin resident also noted the importance of exposing students to agricultural careers and how expansive farming is.
"Agriculture today is not the agriculture of our grandparents," Somerset County Commissioner Colleen Dawson said. "There's so much that goes into it nowadays."
She pointed to the integration of technology that's crucial to farming in the modern day and noted how specialized the varying fields can be.
Dawson also spoke about how important agriculture is as an industry in Somerset County. She was glad to see such a large turnout for the event, as was Somerset County Chamber of Commerce Executive Director Ron Aldom.
"We've got to do programs like this – to expose them to the variety of careers," Aldom said.
Conemaugh Township Area student Brody Diamond is considering a career in agriculture. He said Friday's event was a perfect chance to learn more about that job field.
"I've always liked cows and farming," Diamond said.
He was also glad to be outside on a warm day in May.
Braxton Newman and Natalia Renna, two Shade students, were also happy to be out of the classroom and getting a new experience. Renna said the day was a good chance to learn about different careers and get an idea of what she wanted to do in the future.
Joshua Byers is a reporter for The Tribune-Democrat. He can be reached at 814-532-5054. Follow him on Twitter @Journo_Josh.