Jonathan Evans, chairman of the independent Committee on Standards in Public Life, said questions must been raised over whether proper standards are being upheld in government, given recent events.
Lord Evans also said it is up to Boris Johnson's ethics adviser, Lord Geidt, to decide his next move after the PM insisted his partygate fine did not constitute a breach of the ministerial code because he did not intend to break Covid laws.
Asked if he believes proper standards are being upheld in Government in the round, Lord Evans told BBC Radio 4's Today programme:
I think you've got to raise questions when you see the outcome of the police investigations and the Sue Gray report, and one or two of the other issues that have come up – I was outspoken myself in regard to the Owen Paterson business.

So, there has been a lot of public disquiet about standards over the last six months. It's one of those things that comes up from time to time and it's really important to reassure people that we want to continue to maintain decent standards in this country.
On Lord Geidt, he said:
He's made his position very clear, that he felt in his report that was published this week that it was important that the prime minister should recognise that the partygate allegations and the outcome of that do have implications for the application of the ministerial code. And that's what he said in his report.

Of course, the prime minister has subsequently written to him explaining why he believed that he didn't breach the ministerial code in that regard. So, obviously, Lord Geidt will be giving consideration to what has been said. But obviously that's a decision for him, to make up his mind on where he goes with this next.
Former Northern Ireland first minister Arlene Foster has welcomed a Sinn Fein move to write to the Queen on the occasion of the Platinum Jubilee.
Sinn Fein vice president Michelle O'Neill wrote to the Queen to praise her "significant" contribution to the peace process and to acknowledge her "dedicated public service to the British people" during her 70 years on the throne.
O'Neill thanked the Queen for her "warmth and unfailing courtesy" on the occasions when the pair have met and wrote of the "value and respect" she had for the monarch's contribution to reconciliation.
Former DUP leader Foster praised O'Neill's gesture, telling BBC Radio Ulster: "Obviously, I very much welcome it."
Foster, who served alongside O'Neill at the head of the Stormont Executive, said the Platinum Jubilee celebrated three things – the Queen's public service and dedication; the institution of the monarchy; and the concept of Britishness.
I think for republicans, like Michelle O'Neill, like Nicola Sturgeon, they have recognised in Her Majesty the Queen the first of those, the fact that she has given so much service to the country.

They're recognising that and I think that that is something that is to be welcomed.
A powerful standards watchdog has accused Boris Johnson of failing to allay fears that he and his ministers consider themselves above the rules, as his support continued to ebb away in the wake of the Partygate scandal.
Jonathan Evans, the chair of the committee on standards in public life, criticised a planned overhaul to the way the ministerial code is policed, saying they undermined the role of Boris Johnson's ethics adviser, Christopher Geidt.
His remarks came as two more Tory MPs wrote to their constituents condemning the prime minister's conduct during the pandemic.
Downing Street announced the changes last week, after Evans's committee made a string of proposals earlier this year.
The changes slated by the government include allowing ministers to escape resignation for minor infractions – but not giving Geidt the power to launch his own investigations without the prime minister's permission, as the committee on standards had urged.
Evans, a former head of MI5, said it was "highly unsatisfactory" that Johnson had only accepted part of the package of reforms, and the plans as they stood would not "restore public trust".
Unless Geidt can launch his own investigations independently, he said, "suspicion about the way in which the ministerial code is administered will linger."
Johnson defended his conduct in a tough interview with the online forum Mumsnet, which kicked off with the question, "Why should we believe anything you say when it's been proven you're a habitual liar?"
During the exchange, Johnson said he was "very, very surprised and taken aback" to be fined by the Metropolitan police for his surprise birthday party, which he called a "miserable event".
He said he was not considering resigning. "I just cannot see how actually it would be responsible right now, given everything that is going on, simply to abandon … the project on which I embarked, to level up."
Read more from my colleagues Heather Stewart, Rajeev Syal and Jessica Elgot here: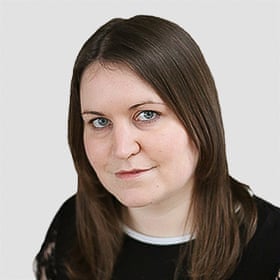 Nicola Slawson
Tory MPs pushing for the prime minister to resign should "forget it", Priti Patel has said.
The home secretary said writing letters of no-confidence in Boris Johnson was a "sideshow" and the party should be focused on "real challenges that we have to find solutions to".
Speaking to the Daily Mail, she said:
This isn't about a parade (of leadership candidates) or a contest of letters. We need to concentrate on doing our jobs.

Look at what is going on in the world right now, look at the challenges that we face domestically. We can't ignore those.

Our job is to deliver on the people's priorities. They won't thank the Conservative Party for talking about itself at a time when people have anxieties, concerns, apprehensions.
Patel also said she thought leadership rows should not overshadow the Platinum Jubilee celebrations.
She also praised Johnson's role on the international stage.
Look at our standing in the world when it comes to Russia and Ukraine,' she said. 'Look at the leadership that has been provided.

Our job is to deliver on the people's priorities. They won't thank the Conservative Party for talking about itself at a time when people have anxieties, concerns, apprehensions. Our job is deliver for them.
She added:
[Johnson] is the man that won us the election, a man that has worked hard to deliver for us right now. There's no question about that. But on top of that, he's a man that's focused on the people's priorities and this government is focused on the people's priorities.
Welcome to today's liveblog. I'll be updating you throughout the day. Do drop me an email on nicola.slawson@theguardian.com or send me a tweet @Nicola_Slawson if you think I'm missing something or if you have a question.