Sustainability is key for MotoGP™ as two wheels continue to set the standard
World Environment Day is today and the FIM MotoGP™ World Championship is racing towards an ever more sustainable future, using the paddock as a laboratory to power progress and innovation.
Two wheels is already the more sustainable method of transport and billions of people rely on two-wheeled vehicles. In many nations, two-wheeled vehicles drive society. As the pinnacle of the two-wheeled world, MotoGP™ has a global platform to lead the way to an even greener future.
Working with all the sport's stakeholders towards our common goals, MotoGP™ is #RacingTogether to create positive change around the world. Here are just some of our biggest initiatives.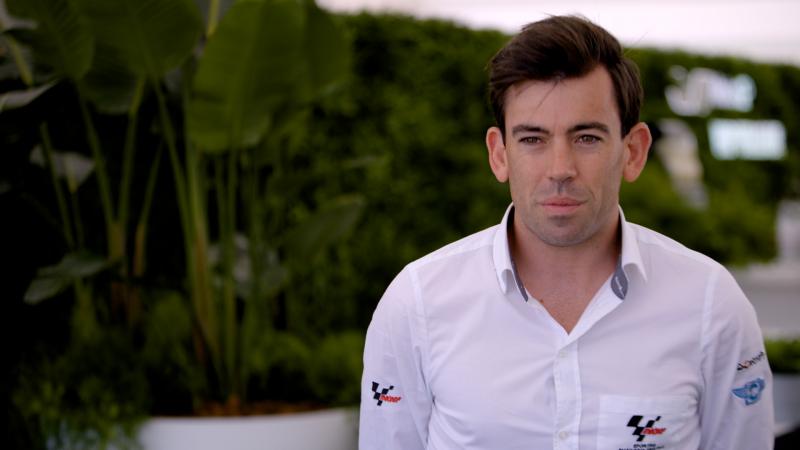 MotoGP™ pledges commitment to greener future 04/06/2022
2024 will see MotoGP™ launch a new global era of zero carbon fuels. Working with manufacturers and fuel suppliers, MotoGP™ is developing an unrivalled selection of sustainable drop-in fuels, meaning they'll be ready to use in the billions of standard combustion engines around the world. Developing multiple fuels with multiple partners also makes the technology and knowledge as accessible as possible, reaching real customers on the street.
By 2024, fuel in all MotoGP™ classes will be of minimum 40% non-fossil origin, and by 2027 it'll be 100%. The fuels will either be laboratory-created, using components sourced from a carbon capture scheme, or derived from municipal waste or non-food biomass.
This will achieve significant savings in greenhouse gas emissions relative to fossil-derived petrol. From production to pump and then the street, the life cycle of these fuels of the future targets carbon neutrality – with suppliers also progressively introducing the use of renewable energy in the production of their fuel.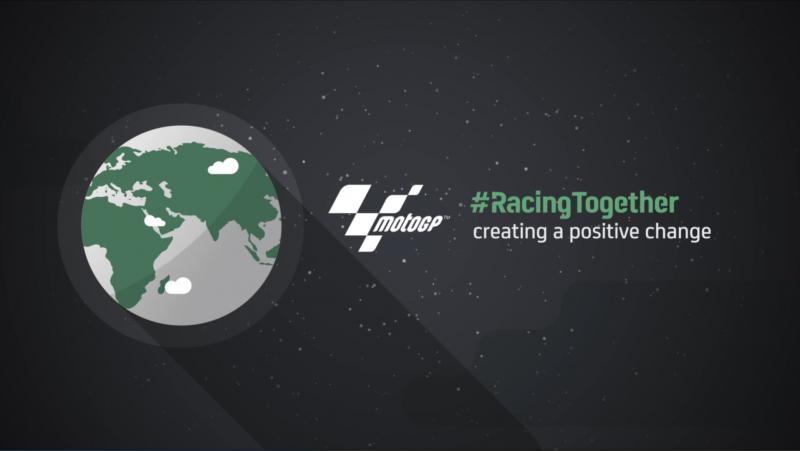 A new global era of zero carbon fuels is ready to begin 24/11/2021
Partners in sustainability
MotoGP™ works with all partners to continue pushing towards a more sustainable future, and that includes updating the regulations to reflect the sustainability targets of the paddock and all stakeholders.
Official tyre supplier Michelin is one of the sport's most vital partners in the push towards a greener future, and from next season, the number of rear tyre options available at each Grand Prix will be reduced. This will maintain the same world-beating performance and safety, as well as allowing riders to use the same number of tyres on track, but will prevent around 1500 tyres going unused. That's 1500 fewer units to manufacture and transport, creating a significant contribution to the paddock's mission to promote a circular economy and reduce waste.
Michelin's mission is to have tyres comprising 100% sustainable material by 2050 across all their ranges, targeting an average of 40% by 2030. Their role as the official tyre supplier to the FIM Enel MotoE™ World Cup is vital on this journey as Michelin use the MotoGP™ paddock as a racing laboratory, and the progress is already impressive. A new goal has been reached in 2022: 46% sustainable material in all MotoE™ rear tyres.
Next, this technology will reach the world's ultimate two-wheeled testing ground, MotoGP™, and then its ultimate destination: millions of consumers across the globe.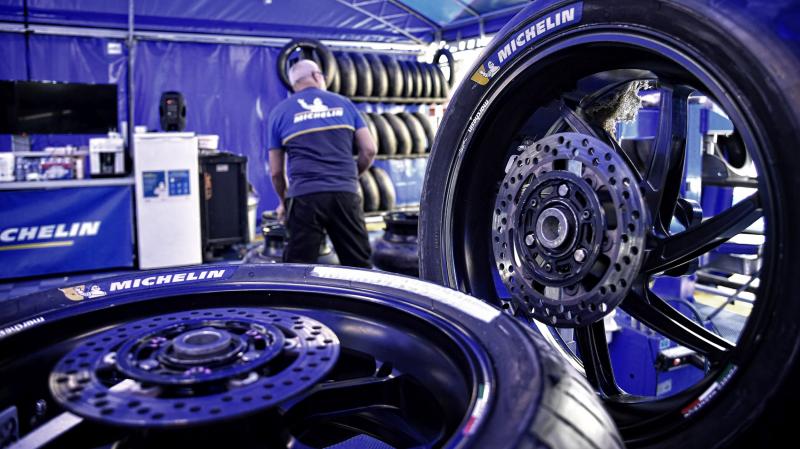 Michelin, helping MotoGP™ ride greener 04/06/2022
Circuits, events and promoting a circular economy
MotoGP™ works with every circuit promoter to foster sustainable practices and ensure a positive impact on the places we race – economically, socially and environmentally. From the KiSS project as part of the FIM's Ride Green initiative to the Food Waste initiatives undertaken and plenty in between, the sport and all stakeholders are committed to positive progress.
The sport is also working with promoters towards improving environmental guidelines and making sure event execution gets more and more sustainable, year on year. This includes everything from sustainable mobility, transportation and logistics to a paper-free media centre and promoting a circular economy at every circuit.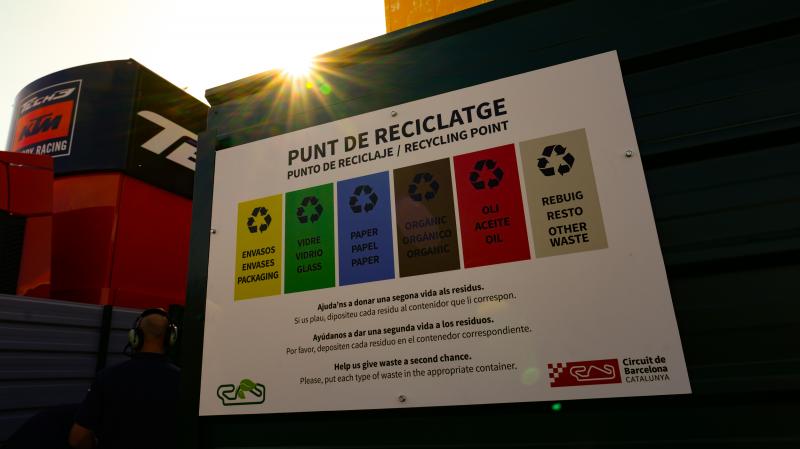 How Catalunya circuit is helping sustainability in MotoGP™ 04/06/2022
Broadcasting 20 race weekends to nearly half a billion homes in more than 200 countries provides another opportunity to innovate in order to further reduce the carbon footprint of the sport.
Dorna is working with partner Tata Communications to boost migration from an onsite traditional media production to a remote production that will culminate in a future cloud-based model, which includes increasing the number of video signals from 60 to 110 – some in ultra-low latency – providing more content to viewers and even enabling the innovation of remotely produced immersive sound.
Going remote uses less energy, more efficiently, as well as reducing the people and equipment traversing the world – reducing the sport's carbon footprint at the same time as ensuring the viewer experience only gets better and better.
Racing Together can mean many things, but for MotoGP™ it's a commitment to our fans and the wider world. It represents the values, efforts and collective drive of our sport, with everyone working towards the common goals of increasing sustainability, inclusion and the positive impact of MotoGP™, everywhere we race – every time.