White House press secretary Karine Jean-Pierre dismissed Texas Gov. Greg Abbott's efforts to secure the Southern border as "political stunts" Thursday.
Abbott on Thursday appointed his own border czar to lead further efforts to curb illegal immigration at the U.S.-Mexico border, which has skyrocketed under President Biden's administration. 
Jean-Pierre argued such actions were political stunts and said Biden's own policies had "made a difference."
JOHN KIRBY: 'EVERYBODY' KNOWS THE RULES ON CLASSIFIED DOCS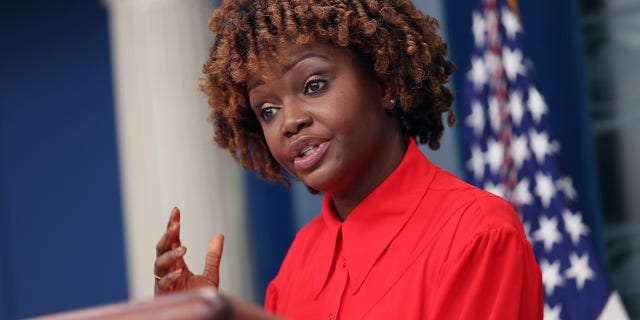 "Look, [Abbott] is gonna take whatever action he's going to take. We're not about political stunts, we're about dealing with a real issue and taking action," Jean-Pierre told reporters. "That's what you've seen from this president these last two years; that's what you've seen from the president most recently, and now you're seeing border measures that actually [have] made a difference.
"The president walked in on day one and proposed an immigration reform and is asking Republicans, instead of doing political stunts, to come and help him deal with an issue."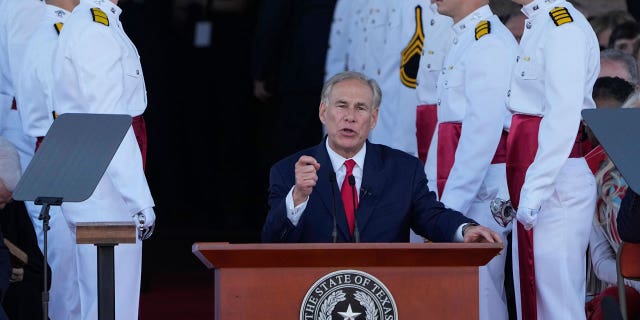 The first half of Biden's four-year term saw monthly border encounters rise from 101,000 in February 2021 to 251,000 in December 2022, according to U.S. Customs and Border Protection stats.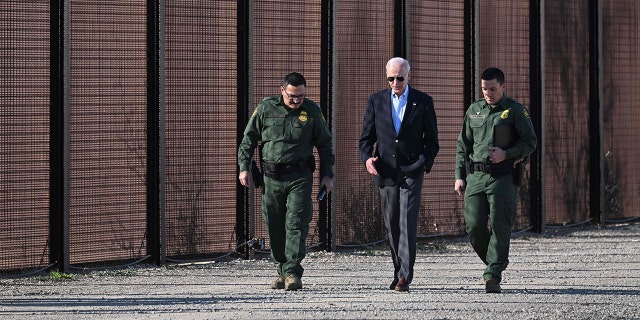 Biden visited the border for the first time in his presidency in early January, but many border agents argued it was too little, too late. The border crisis has promted even staunch Democrats like New York City Mayor Eric Adams to criticize Biden's handling of the issue.
BIDEN ADMIN FACING THIRD YEAR OF CRISIS AT THE SOUTHERN BORDER WITH UNCERTAIN IMMIGRATION POLICIES IN 2023
Adams described the border crisis as a national issue last week and called on Biden and Congress to take action. The Northern mayor has been dragged into the immigration fight due to Texas Gov. Greg Abbott transporting thousands of migrants to New York City.
BIDEN-ERA MIGRANT CRISIS SMASHES ANOTHER RECORD AS MIGRANT ENCOUNTERS TOP 250,000 IN DECEMBER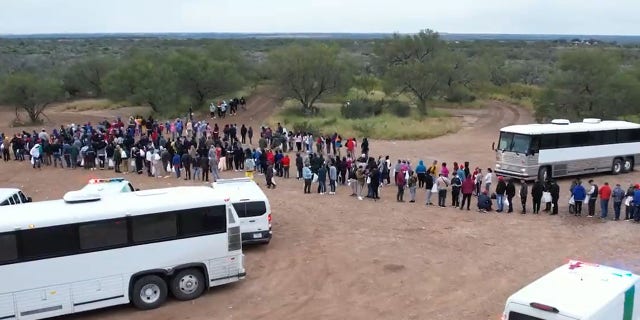 The Republican argues the flow of migrants to powerful Democratic cities like New York City, Chicago and Washington, D.C., is the only way to force Democrats to confront the realities of the border crisis.
Statistics suggest terror organizations are also seeking to take advantage of the border chaos, with terror watchlist apprehensions rising from fewer than 10 annually under former President Trump to 98 in 2022.
CLICK HERE TO GET THE FOX NEWS APP
U.S. Customs and Border Protection saw an estimated 718,000 border encounters in the first 100 days of fiscal year 2023, which began Oct. 1.